June, 2004 Transmitter Hunt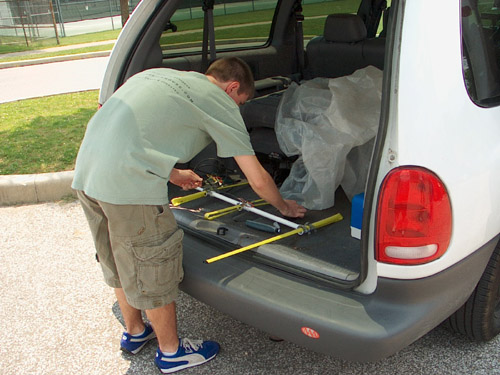 Joe makes last minute connections to the tape measure antenna.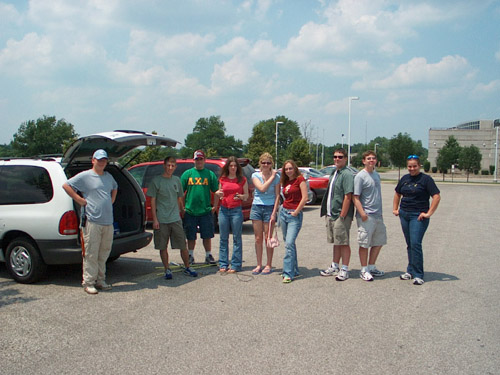 Here is the 2004 group, except Zach had to be at a wedding on the day of the transmitter hunt.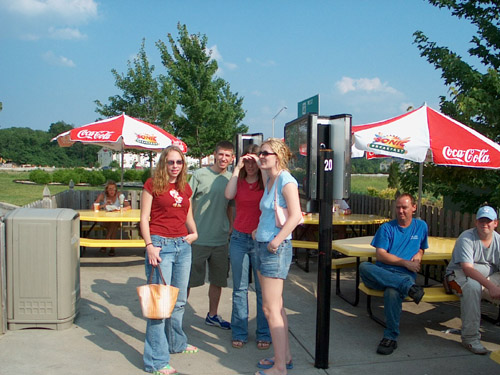 The supreme grand champions of the 2nd annual international Bloomington South transmitter hunt
Sarah KC9FFB, Joe KC9BWV, Marcie KC9FFA, and Sarah (no call yet)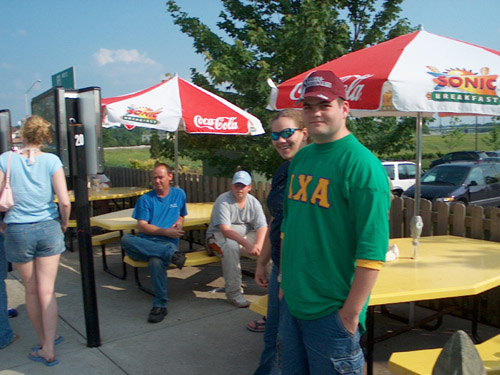 Everyone having a good time at Sonic, where Mr. Rapp hid for the transmitter hunt this year.